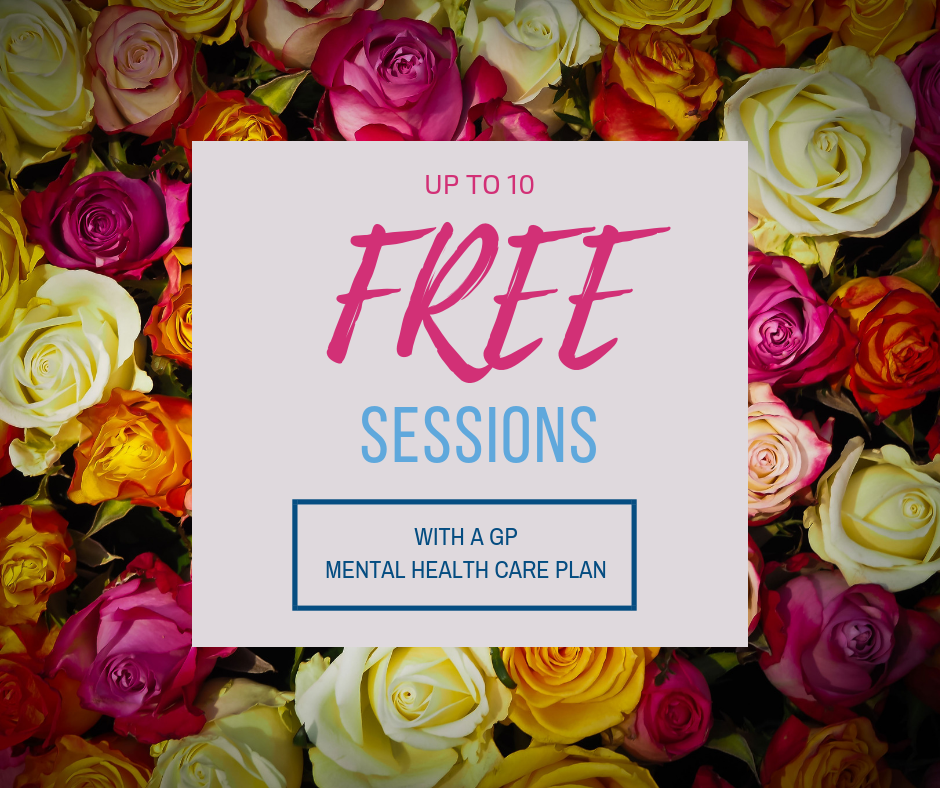 Location | Craigie
Session Times | Monday to Friday
8:30 am
9:45 am
11:00 am
1:30 pm
3:00 pm (This session time is RESERVED FOR SCHOOL KIDS ONLY on Tuesdays and Thursdays and, if this is full, it will be an 8:30 am session)
NB I mostly work during school hours because I have a primary school aged son. Thanks for your understanding.
Booking Procedure | Free Medicare Bulk Billed Sessions with a GP Referral
Please send an email to healed@innerprosperity.com.au outlining the reason for treatment, who it is for (e.g., your child or yourself) and include your phone number. You will receive an email reply as soon as possible, usually within 5 days, and I will email you a letter that you can take to your GP to get the referral. If you already have a GP referral and MHCP, skip ahead to #5.
Please book a long appointment to see your GP (it takes longer for the GP to do an assessment and create the plan than a usual 15 minute consultation).
Go to your GP to get a referral and a Mental Health Care Plan (MHCP), for 6 sessions. If the referral is for your child, then the child must also attend the appointment. Please note, I can not accept an Enhanced Primary Care (EPC) Program Referral; if your GP gives you one, please ask for a MHCP instead.
Email healed@innerprosperity.com.au:

Your GP referral and MHCP
Advise which day(s) of the week you can attend, and whether you prefer a morning or afternoon appointment. I will then do my very best to match a session time to your availability.

I will then email you an intake and consent form. For children, there may be additional assessment forms to complete. Please complete, sign and email all forms at least 2 days before your first appointment.
After your initial 6 sessions, I will send a letter to your GP outlining that you've attended treatment. I will also request an additional 4 sessions if they are required. The letter is usually sent within 3 days of the last session. I will confirm when this has been done so you can return to the GP for the second referral.
Book another long appointment to see your GP to get the second referral (called a "review" referral) for the additional 4 sessions.
Finally, I will send a second letter to your GP advising them of treatment attendance. If additional sessions are needed, you can continue as a private client. A discount is offered for Centrelink card holders.
You're entitled to 10 Medicare sessions each calendar year. Your entitlement resets on every January 1st. You will be eligible for a new referral 3 months after the date of the second review referral. E.g., if your referral for the additional 4 sessions was dated 20 October 2018, you will be eligible to get a new referral for 6 sessions on 20 February 2019.
** Attention SHIFT WORKERS. If you are a shift worker and unable to commit to a regular fortnightly session (i.e., a session on the same day and time each fortnight), please contact me first to check on availability as places are limited.
Thank you. We look forward to working with you. Any questions, please email healed@innerprosperity.com.au
Other Treatment Options
1. Reiki and Counselling $220 / 90 minute session
AVAILABLE SATURDAYS BY APPOINTMENT ONLY. UNFORTUNATELY MEDICARE DOES NOT COVER THIS SERVICE.
Sue is a Reiki Usui Master, an Advanced Practitioner of Reiki Tummo (Level 3A) and a Level 1 Healing Touch practitioner. Aim to engage in at least 4 to 6 treatments to gain full benefit and 12 to 20 for complex issues. Everything that manifests in your life starts at the energetic level. Reiki balances your energy systems including your energy bodies, chakras, meridians and nadis.
This powerful treatment will restore you mentally, physically, emotionally and spiritually. People (and animals) of all ages thrive with regular Reiki treatments.
Email healed@innerprosperity.com.au to make a Saturday booking.
2. Skype Sessions $160 / session
For clients who live rural, remote, interstate, overseas or who otherwise cannot make it to my home clinic, you have the option of Skype or FaceTime sessions. Appointments are available Monday to Friday. Payment is required 48 hours prior to the session, so I will email an invoice after the booking has been made.
3. Insurance Claims (Insurance Commission Western Australia and WorkCover)
I am happy to receive referrals from your GP for insurance related psychological assessment and treatment.
4. Intensive Cancer Care: Holistic Psychological and Spiritual Treatment $1200 / 2 hour session
Are you scared and going through treatment for cancer? I can offer you 2 hour treatment sessions with 3 energy healing Masters. For optimal outcomes, plan for at least 10-20 sessions. Sessions typically held on Saturdays.
5. 16 Week Transformational Healing Program $160 / session
You will receive 16 weekly treatment sessions in this comprehensive healing program. Appointments available on a Monday to Friday only. Each session lasts 50 minutes and builds upon each other. Each session focuses on a key spiritual principal or universal law that cumulatively will heal and transform your life. You will grow in inner strength, well-being and resilience with each session and see your life transform before your very eyes.
In between sessions, you are expected to practice daily what you have learned. Only by investing time, effort and energy will you gain full benefit of this healing program. As time permits, we will arrange for Reiki treatment also.
This is a powerful and dynamic healing program that has been designed for massive transformation in the shortest amount of time. This is well worth the investment and client feedback has been astounding.
The program will cover the following:
1. Unconditional self-love
2. Relaxation response
3. Meditation
4. Cognitive restructuring
5. Emotional freedom technique (tapping)
6. Forgiveness
7. Gratitude
8. Reiki attunement and self-healing
9. Affect regulation
10. Emotional processing
11. Prayer and intention setting
12. Visualisation
13. Social network
14. Abundance mindset and manifesting
15. Dowsing with the body
16. Final session to consolidate learning
Email healed@innerprosperity.com.au to book in.
Thank you. I look forward to working with you. Any questions, please email healed@innerprosperity.com.au